We spent much of the summer getting ready for our move to Kingston, but were able to still get away for a short weekend trip to Canmore thanks to our friends Geoff and Gill.
On our last evening there we did the Grassi Lakes hike and we had the trail nearly all to ourselves thanks to the cool, drizzly weather and it being Sunday evening. We got a little side tracked at one point, so we took a selfie.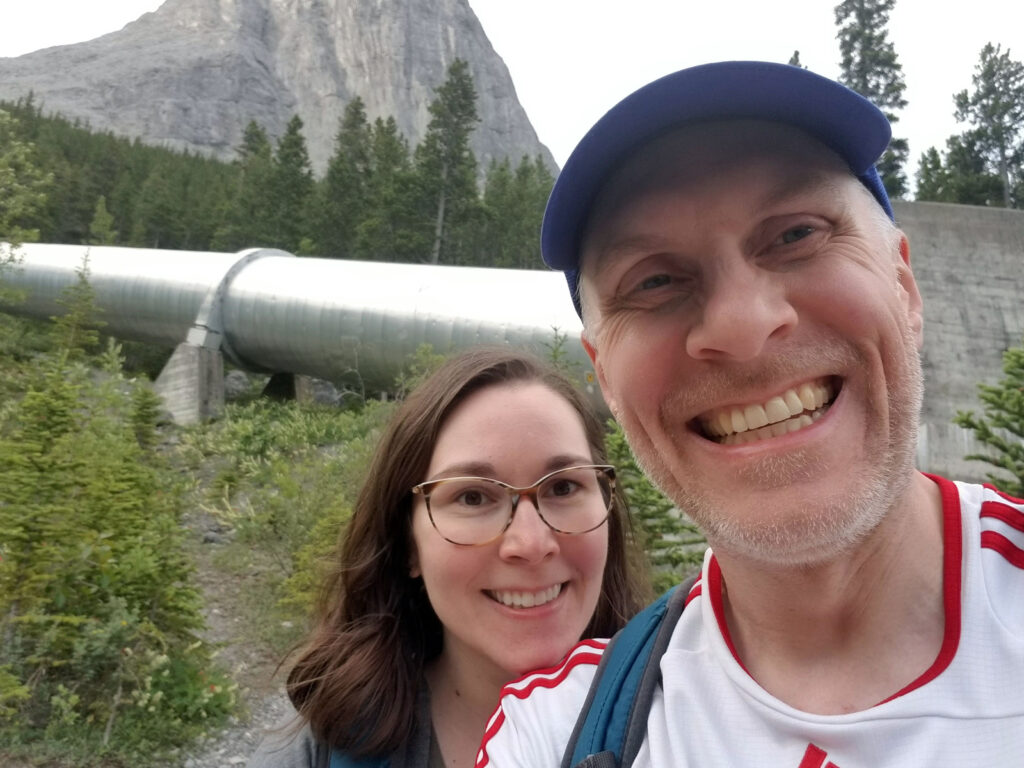 We did manage to get back onto the correct trail though and we were rewarded with the most awe inspiring view. Everything was so serine as swallows swooped around the cliffs above us.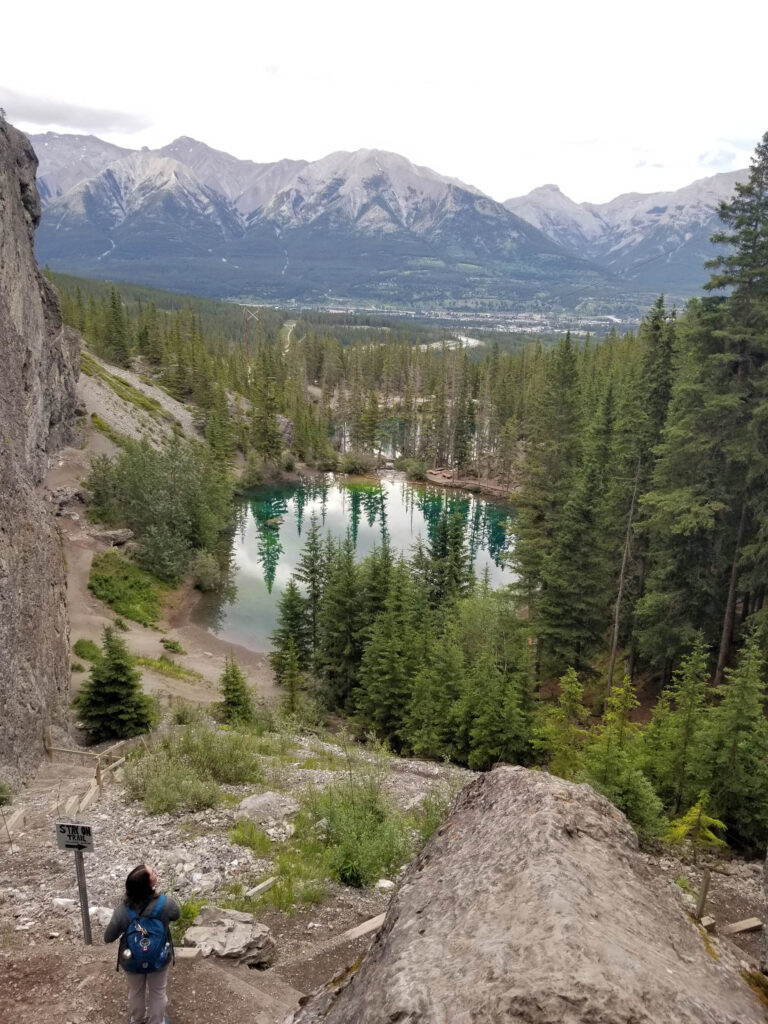 The cliffs themselves were so interesting. These weren't your regular Rocky Mountains, but rather the remains of an ancient coral reef. The formations in the rocks made me think about what this reef must have looked like so many millions of years ago.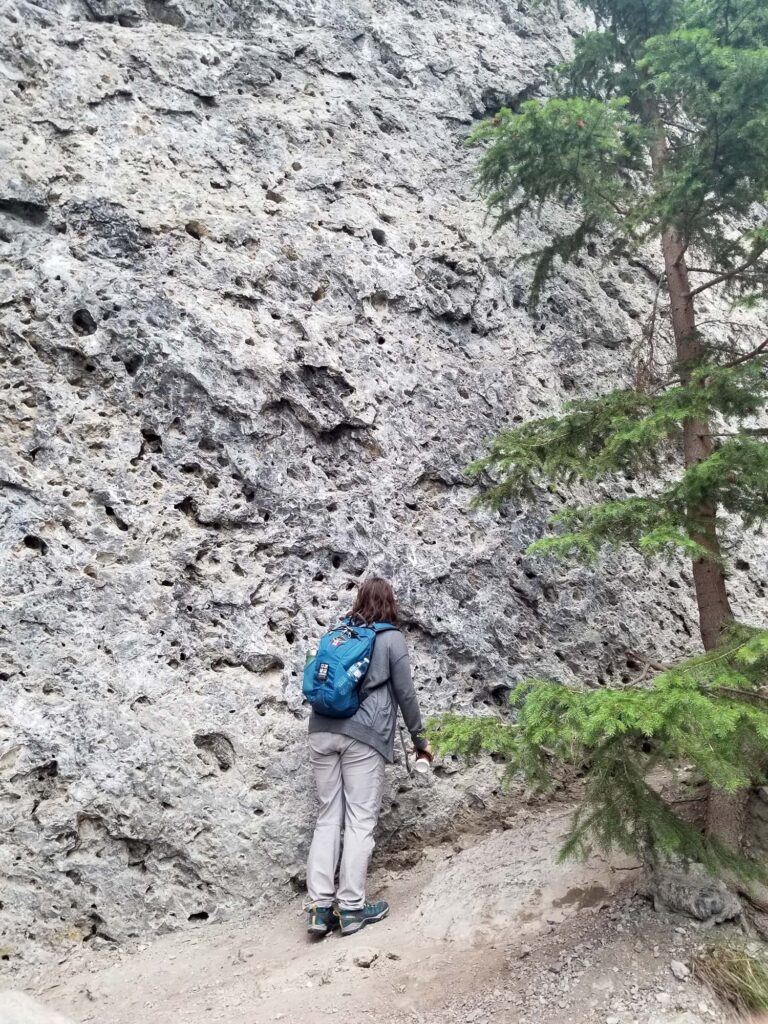 Jasper had a nice summer too, he mainly relaxed on top of his "cottage" and enjoyed watching the entire series of Lost along with us.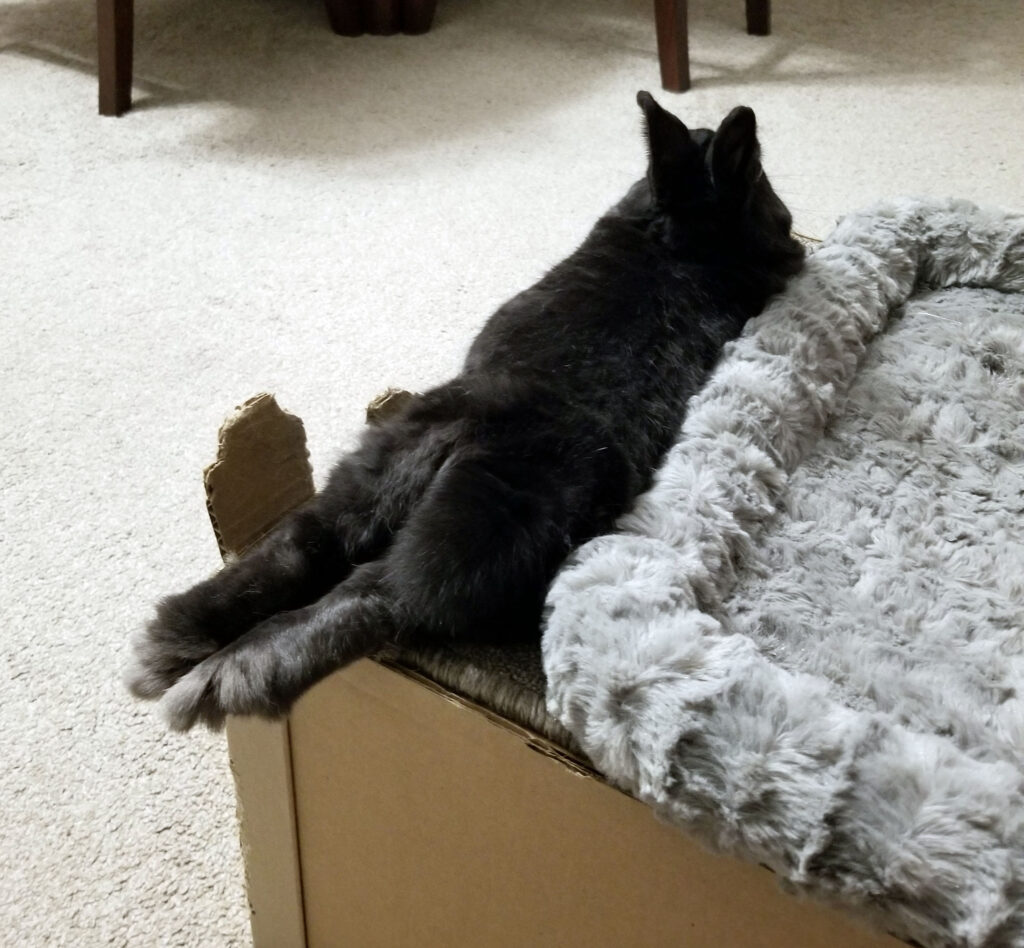 LG Fitness even hosted a surprise send off for us. I am truly grateful to everyone there. I would not be the person I am today without having the LG community in my life.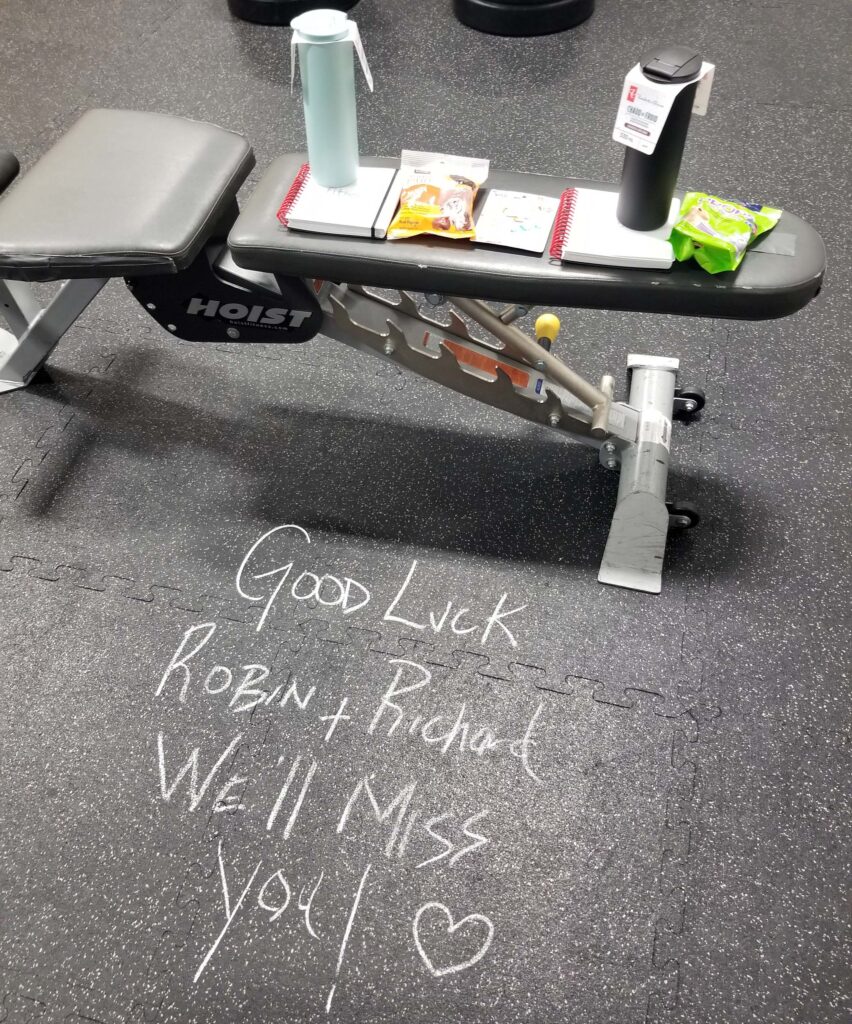 Then it came time for moving day. The movers arrived on Aug. 1st and we left Regina on the 4th. It took us 5 days to make the drive, stopping in Kenora, Nipigon, Wawa, Parry Sound, and finally Kingston. It took us awhile to get settled here, especially since we didn't see the movers on the Kingston end until the 17th, but now we are managing pretty well. Jasper rode in the backseat with me and Richard drove in another vehicle. Jasper didn't like the ride so much, but it only took him a few days to really settle in and now likes going up and down the stairs in our townhouse rental. To me Kingston has the nice things about a big city like a very walk-able downtown and university area, delicious restaurants, lots to see and do, but it still maintains a small town vibe. There is a lot I could write about Kingston but I'll save that for another posting.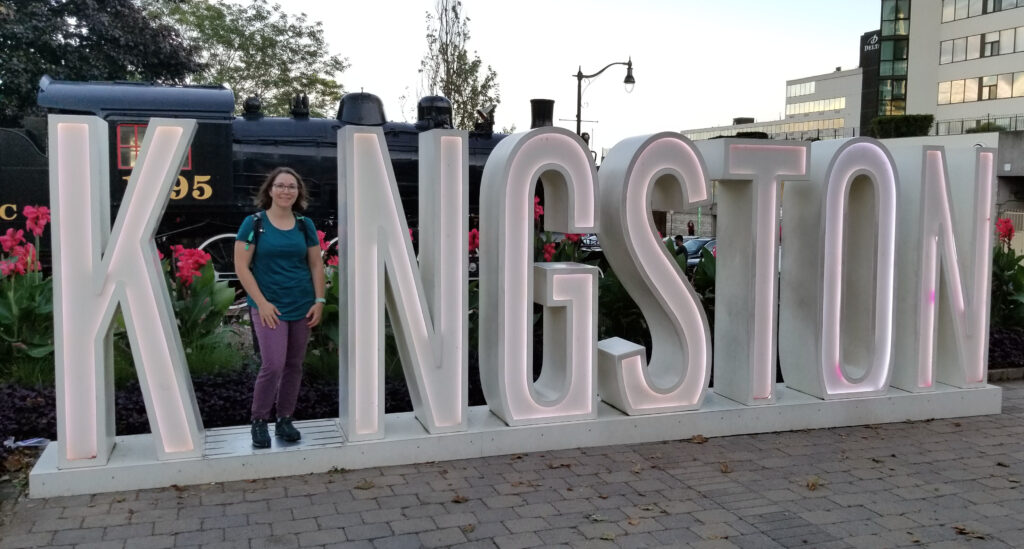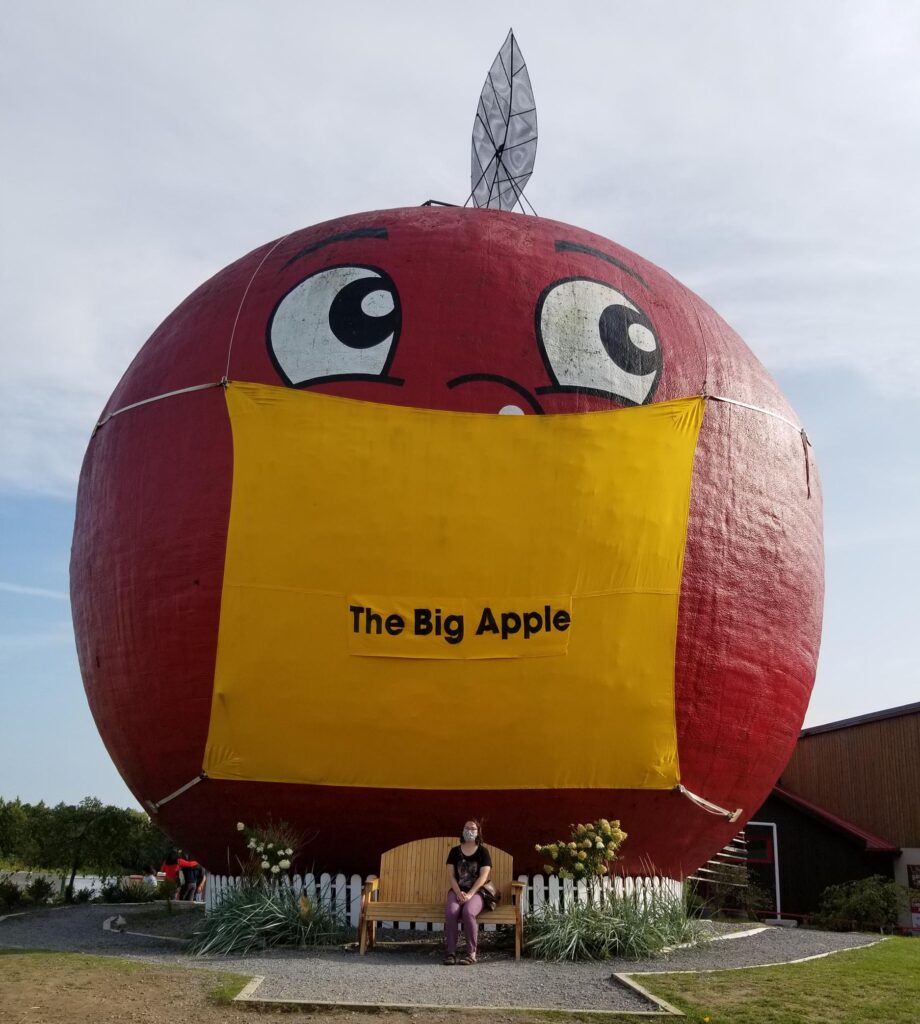 Covid-19 has put a bit of a damper on what we can get out to do, but we did get out to see the big apple and will hopefully be able to do some apple picking on an upcoming weekend.
Some days are easier than others to be away from Saskatchewan. I'd be lying if I said that I didn't miss Regina though, many of my friends and colleagues have sent me gifts and well wishes since the move. Totally unnecessary, but it's really nice to feel so loved.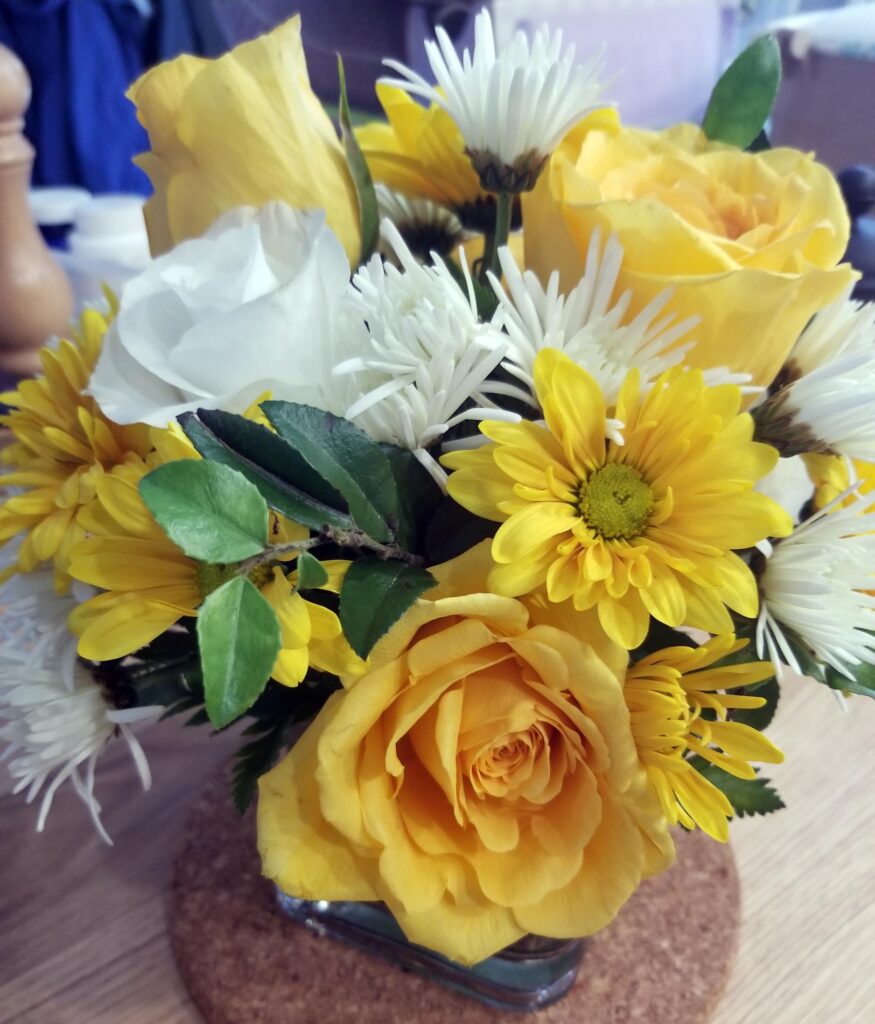 So in the month and a bit we have been here now we've got our cars registered, switched over all of our insurance, got our new health cards, changed all of the addresses, learned how to sort our garbage into four different bins, found a great local gym to attend, searched for jobs, and set up our cozy home. It's been a lot of work.
But the work is paying off, I just finished my first full week of classes. They were all online, but starting tomorrow we will have on-campus lectures and labs. There were a lot of readings to do already and many orientation meetings to attend. I think my favourite reading was "The Practice of Looking in Paper Conservation" by Irene Brückle as it reminded me of the many at home lectures Richard has given me on meaning and context and challenged me to start thinking like a conservator.